Fee Arrangements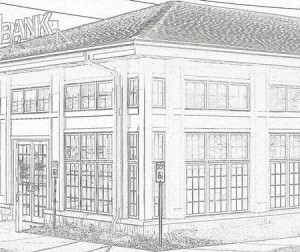 Except for family law matters, Horne Law offers a variety of fee arrangements to fit your situation and individual resources.  All family law matters are billed on an hourly basis as described below.
The firm's fees and billing practices will be set forth in an engagement agreement, which also sets out your rights and responsibilities as well as the firm's commitment to you. Representation will not being until a written engagement agreement is signed.
Hourly Billing. The firm bills in six-minute intervals for the time that attorneys or a paralegal  work on your case.  The firm bills its time in six-minute increments.  Unlike many firm, it generally does not bill its time responding to client calls or e-mails that can be answered in a few minutes. There are times, however, when this policy is not appropriate, so the firm reserves the right to bill for any or all telephone calls or e-mails, regardless of length or time involved.
Flat Fees. For many types of legal services, a flat fee may be appropriate.  If you represent a business, non-profit, or other organization, please visit our Legal Counsel Plan page.
Contingency Agreements. Contingency agreements, in which the firm's fees are based on a percentage of a judgment or settlement, are available in some cases. The firm generally requires 25% of the gross any recovery obtained prior to the filing of a complaint; 33 1/3% after the filing of the complaint, 40% if the case goes to trial, and 45% if an appeal, retrial, or post-trial proceeding is necessary to collect the recovery. Contingency agreements are not available in divorce cases and other family law matters.
Expenses. Except for most contingency agreements, you will also be responsible for paying the expenses of the litigation. Such expenses may include postage, travel expenses or mileage reimbursement (at the rate set by the federal government for its employees), electronic legal research fees (at the actual cost to the firm), and depositions, in which a witness is interviewed before trial before a court reporter, who then bills the interviewing party for its time and both parties for the written record of the witness interview.
Initial, Recurring Payment. For family law matters and other hourly fee agreements, this firm will  require clients to maintain a minimum balance in the firm's client trust account during the firm's engagement.  This minimum balance is funded initially by an advance payment and then maintained by timely payment of the firm's bills. Funds remaining in the client trust account after the matter has concluded and all fees and expenses have been paid, are returned to you.