Troyellen Daniels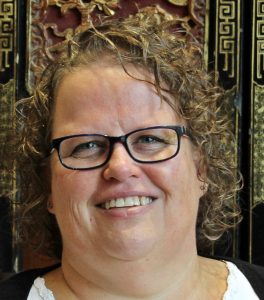 Troyellen Daniels obtained her Associates of Arts degree and certificate in Paralegal Studies from Ivy Tech College in 2006.  She then worked ten and half years for the Indiana State Office of Attorney General in the Litigation Section in the areas for employment law and civil rights, mainly responsible for discovery, before joining the firm in 2015.
Troy assists in all aspects of file management including drafting pleadings, communicating and meeting directly with clients regarding discovery, and gathering and analyzing documents.
EDUCATION
Paralegal Studies, Associates of Arts Degree and Certificate, 2006, Ivy Tech College.
PROFESSIONAL + COMMUNITY AFFILIATIONS
Indiana Paralegal Association
PERSONAL NOTE
Outside of work, Troyellen enjoys reading, hiking, volunteer work and crafts and art. She loves spending time with her family and friends.