Fee Arrangements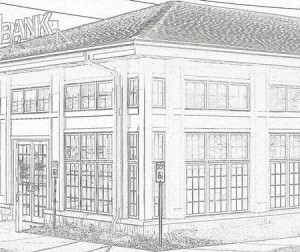 Except for family law matters, Horne Law offers a variety of fee arrangements to fit your situation and individual resources.  All family law matters are billed on an hourly basis as described below.
For other cases, possible fee arrangements may include (1) hourly billing, (2) flat fees, (3) contingency agreements, or (4) a hybrid agreement, combining some combination of the first three.
The fees will be set forth in an engagement agreement, which also sets out your rights and responsibilities as well as the firm's commitment to you. However, the firm's representation will not begin until a written engagement agreement agreeable to you and the firm is executed
Hourly Billing. The firm bills in six-minute intervals for the time that attorneys or a paralegal  work on your case. This can be the least expensive arrangement in routine cases because you pay only for the actual work involved. However, many clients prefer other fee agreements that allow their costs to be more predictable.
Flat Fees. For many types of litigation, or for particular tasks, a flat fee may be more appropriate. These fees are based on the firm's assessment of the work that will be involved with some cushion for unexpected developments. A flat fee will be more expensive when a case or claim is resolved more quickly than expected; less expensive when the case takes longer to resolve.
Contingency Agreements. Contingency agreements, in which the firm's fees are based on a percentage of a judgment or settlement, are available in some cases. The firm generally requires 25% of the gross any recovery obtained prior to the filing of a complaint; 33 1/3% after the filing of the complaint, 40% if the case goes to trial, and 45% if an appeal, retrial, or post-trial proceeding is necessary to collect the recovery. Contingency agreements are not available in divorce cases and other family law matters.
Expenses. Except for most contingency agreements, you will also be responsible for paying the expenses of the litigation. Such expenses may include postage, travel expenses or mileage reimbursement (at the rate set by the federal government for its employees), electronic legal research fees (at the actual cost to the firm), and depositions, in which a witness is interviewed before trial before a court reporter, who then bills the interviewing party for its time and both parties for the written record of the witness interview.
Initial, Recurring Payment. For family law matters and other hourly fee agreements, this firm will  require clients to maintain a minimum balance in the firm's client trust account during the firm's engagement.  This minimum balance is funded initially by an advance payment and then maintained by timely payment of the firm's bills. Funds remaining in the client trust account after the matter has concluded and all fees and expenses have been paid, are returned to you.