Divorce and Family Law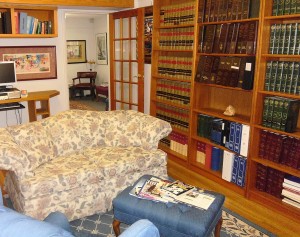 Divorce can be one of the most stressful events that you will experience in your life.  The firm will give your case the personal attention you need to obtain the best outcome for you and your children.
The firm will provide you with the advice you need in an emotionally vulnerable time and will work diligently to protect your rights and the interests of you and your children.  It recognizes that circumstances differ, and while vigorous advocacy may appropriate in some situations, the goal is a result that is going to be most beneficial to you in the long run.
Indiana is a no-fault state. Either spouse can bring about a divorce simply by alleging an irreconcilable breakdown of the marriage. (There are other statutory grounds: conviction of a felony, impotence at the time of marriage, and incurable insanity.) With property, the stating point is an equal division, but a court may consider other factors, such as the contribution of each spouse to the acquisition of the property, whether the property was acquired before marriage, by inheritance or gift, and the financial circumstances of each spouse, including the need to award the family residence to a spouse who has custody of the children.
Harder issues often turn on custody of children. By law, the goal is to put them in the best possible position, considering such factors as their age and sex, the wishes of the parents, the wishes of the child, the child's relationships with parents and siblings, the child's adjustment to home, school and community, and mental and physical health of all individuals who are involved in the child's care.
This firm will work with you to help you through your divorce and obtain the optimal results for you and your children.
The firm's Indianapolis location is convenient to parents in Marion, Hamilton, and surrounding counties; its Phoenix location is in Scottsdale adjacent to the 101..