Civil Rights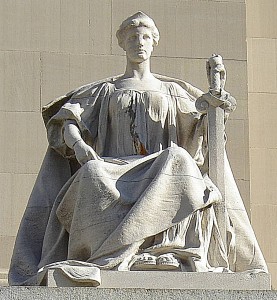 Civil rights cases, including allegations of police brutality, disability rights, and educational law, have becoming increasingly common and involve much of the litigation that captures public attention.
The firm has experience in both prosecuting and defending civil rights cases.
The statutes most often involved in civil rights litigation include:
Section 1983. This statute, whose full name is 42 U.S.C. § 1983, does not by itself provide any individual rights. One cannot violate Section 1983. However, it provides the procedure by which individuals obtain compensation for violations by a state or local government actor of their rights secured by the U.S. Constitution or federal law. The majority of civil rights claims are brought pursuant to Section 1983.
The Civil Rights statutes. Sections 1981 and 1982 of Title 42 bar racial discrimination in housing and the formation and enforcement of contracts. Both statutes stem from the Civil Rights Act of 1866, and are limited to racial discrimination, which has been defined broadly to include ethnic discrimination when a person's ethnicity is at least partly related to race.
Employment discrimination. Title Seven of the Civil Rights Act of 1964, as amended and codified at 42 U.S.C. § 2000(e), prohibits employment discrimination by most employers (generally those with fifteen or more employees) on the basis of race, color, religion, sex or national origin.
Disability discrimination statutes. The Americans with Disabilities Act and the Rehabilitation Act prohibit discrimination in various forms against persons with disabilities, and may require reasonable accommodations for such persons.
Educational disability statutes. Under the Individuals with Disabilities Education Act, often referred to as IDEA. Each state that receives federal funding to help educate students with disabilities is required to adopt a version of the IDEA by enacting rules at least as stringent. Indiana's version is commonly known as Article 7, because the regulations are found in Article Seven of Title 511 of the Indiana Administrative Code.  IDEA requires each school district to identify all students with disabilities that affect their ability to learn.  In addition to easily understood disabilities such as blindness, deafness, and physical handicaps, such disabilities may include other issues such as autism and autism spectrum disorder, attention deficit disorder, emotional disorders, and other cognitive disorders, as well as certain health impairments. Students may also receive services under Section 504 of the Rehabilitation Act and the Americans with Disabilities Act.
The firm has substantial experience in litigating and resolving civil rights cases and has handled matters involving each of these statutes.