Christina Marie Clark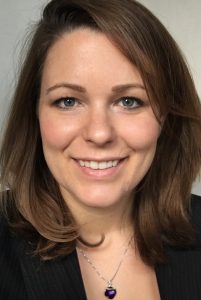 As an experienced litigator and public affairs professional I am skilled in interpreting legislation,  evaluating regulatory compliance, strategizing enforcement actions, analyzing contracts, litigating claims, and defending client's actions.
In private practice I have represented global corporations, family-owed businesses, and individual insureds in a variety of civil matters including violations of the Federal Motor Carrier Safety regulations, catastrophic accidents, wrongful death, personal injury, and contract claims. I litigated claims from the initial investigation through trial, including cases with multi-million dollar demands.
Formerly, as a Deputy Attorney General (DAG) in the Civil Litigation Section for the Office of the Indiana Attorney General, I represented state agencies and state employees focused on defending administrative actions, judicial reviews, allegations involving civil rights, employment, tort, contract, and constitutional laws. I was also responsible for prosecuting a number of claims including securities violations and fraud, Department of Labor whistleblower actions, workplace violence restraining orders, injunctions, and mental health commitments. Throughout my tenure I maintained a caseload of over 100 active cases.
My exceptional organization, problem solving, and advocacy skills have played an integral role in obtaining favorable outcomes for my clients. Contact the firm for more information about how the firm can help you reach your personal or business goals.
Employment
Horne Law LLC (Indiana), 2017
Associate Attorney, Kopka Pinkus Dolin, 2016
Deputy Attorney General, Civil Litigation, Indiana Attorney General, 2012-2016
Law Clerk, Licensing Enforcement, Indiana Attorney General, 2011-2012
Legal Intern, Center for Community and Corporate Ethics, Washington D.C., 2008
Legal Intern, Jerusalem Center for Women, Jerusalem, 2007
English Teacher, SEI, Deagu, South Korea 2005-2006
Area Coordinator, University of Southern Indiana, 2003-2005
Assistant to the CEO, El Caribe Resort and Conference Center, 2001
Math and Writing Center Tutor, Estrella Mountain Community College, 2000-2001
Education
Juris Doctorate, Indiana University, 2010
Master of Public Affairs, Indiana University, 2010
Bachelors Degree, Arizona State University, 2003
Associates Degree, Estrella Mountain Community College, 2001
Bar Admissions
Indiana 2011
U.S. District Court, Southern District of Indiana, 2012
U.S. District Court, Northern District of Indiana, 2012
Selected Case Highlights
Ocasio v. Turner, 2:2013-cv-303, Federal Jury Trial in the Northern District of Indiana, Excessive Force Claims against Indiana State Police Office, 2nd Chair Attorney, Successful on Directed Verdict
Henson v. Lunsford, et al., 1:10-cv-1009, Federal Case in the Southern District of Indiana, Excessive Force, Failure to Intervene and Protect, and First Amendment Claims against Indiana State Correctional Officers, Lead Counsel, Successful on Motion for Summary Judgment
Trask v. Rodriguez, et al, 2:13-cv-00001, Federal Case in the Northern District of Indiana, Excessive Force, Unlawful Search and Seizure, Battery, False Arrest, and Intentional Infliction of Emotional Distress claims against two Indiana Excise Officers, Lead Counsel, Successful on Motion for Summary Judgment, Affirmed by 7th Circuit Court of Appeals
Scott et al., v. State of Indiana, 08C01-1406-PL-13, Carroll County case filed as Class Action regarding claims for Pre and Post-Judgment Interest from the Indiana Department of Transportation for payment of Judgments in Real Estate Transactions, Lead Counsel, Successful on Motion to Dismiss
Parkview Hostpital v. Gargano, 02D01-1212-PL-443, Allen County case filed as appeal from FSSA's DHS funds determination against Parkview Hospital, Second Chair, Successful Denial of Judicial Review at Trial Court, Later Affirmed by the Indiana Court of Appeals and Transfer Denied to the Indiana Supreme Court
Rowe v. Vaisvilas, et al., 1:11-cv-00975, Federal Case in the Southern District of Indiana, Deliberate Indifference and Cruel and Unusual Punishment claims against Indiana Department of Correction employees, Lead Counsel, Successful on Motion for Summary Judgment as to State Defendants, 7th Circuit Affirmed as to State Defendants and Reversed as to private contractor Co-Defendants
Price v. Indiana Department of Child Services, 49D01-1507-PL-023062, Marion County case filed as Class Action regarding the Statutory Obligations of DCS to DCS Caseworkers, Lead Counsel, Successful on Motion to Dismiss at the Trial Court
Memberships and Civic Involvement
Indiana State Bar Association
Volunteer Attorney, The Julian Center
Former Mentor, Trusted Mentors
Former Board Member, Burmese American Community Institute
Former International Host, IUPUI
Former Managing Affiliate, Center for Constitutional Democracy