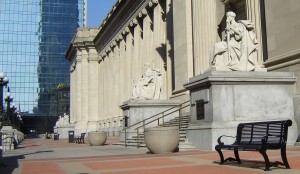 For better or worse, litigation has become a part, and is used by some as a tool, of today's business dealings. Horne Law can work with your company to resolve, in a cost-effective manner, the variety of disputes that arise between people, businesses and organizations. The firm has experience in litigating contracts involving major companies and large organizations, and helping its clients protect their rights and obtain the expected benefit of their bargains. Typical areas of litigation include:
Failures to perform and other contract breaches
Collection issues
Breaches of express and/or implied warranties
Non-compete clauses
Franchise disputes
When the dispute involves the provision of services, the common law, or case law, will provide the rules for interpretation. When the dispute involves the provision of goods, the rules will be found in the the applicable section of the Uniform Commercial Code. In most business litigation and other civil disputes, each side is generally responsible for their own attorney fees and expenses, regardless of which party prevails in the lawsuit. This means costs can escalate quickly.
At the firm, we will work with you to develop a strategy for resolving the dispute as productively and efficiently as possible.